Jason Gallien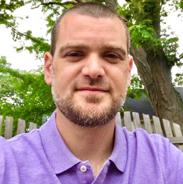 With a focus on service and getting you the necessary info to make the best decision, Jason is here to help you through the process. Whether renting, buying, or selling, he will help you make it happen.
Experienced in property maintenance, with a B.A. in Communication and a Paralegal Certificate, he offers a knowledge-base to aid you in getting the job done. Jason offers service in residential and commercial real estate.
Jason is ready and willing to help you buy and sell in the local real estate market. He brings integrity, reliability, and clear-communication to the table.